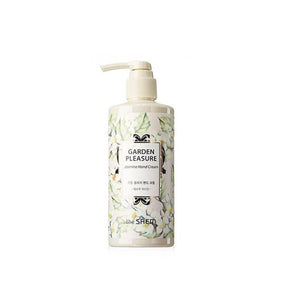 Description
About this Product: Jasmine hand cream has a deep moisturizing effect, and also envelops the skin with a delicate aroma. Jasmine, peony, chamomile, damask rose in the cream not only care for the skin of the hands but also create a refined perfume composition with its aromas, which gives a feeling of relaxation and harmony.
The cream is perfectly absorbed without leaving a greasy film, and instantly moisturizes, nourishes and softens the skin, eliminates dryness and peeling, protects against chapping and moisture loss, minimizes the aggressive effects of environmental factors.
How to Apply: Apply to clean, dry skin of the hands with massaging movements.
Ingredients: Water, Glycerin, Mineral Oil, Dipropylene Glycol, Glyceryl Stearate, Polysorbate 60, Sorbitan Stearate, Cetyl Alcohol, Dimethicone, PEG-100 Stearate, Palmitic Acid, Stearic Acid, Stearyl Alcohol, Carbomer, Potassium Hydroxide, Myristyl Alcohol, Xanthan Gum, Sucrose Cocoate, Butylene Glycol, Laury Alcohol, Jasminum Officinale (Jasmine) Extract, Bellis Perennis (Daisy) Flower Extract, Calendula Officinalis Flower Extract, Magnolia Liliflora Flower Extract, Paeoniaomora Flower Extract, Rosa Damascena Flower Extract, Disodium EDTA, Phenoxyethanol, Chlorphenesin, 1,2-Hexanediol, Fragrance
More
We usually receive the most current product versions directly from Korea. While we make every effort to update images and provide accurate and up-to-date information, please be aware that manufacturers may occasionally change ingredients without prior notice. If you are seeking a specific product version, we kindly request that you reach out to us for confirmation. Please note that we are not responsible if ingredients on the box differ from the description in the ingredients section.