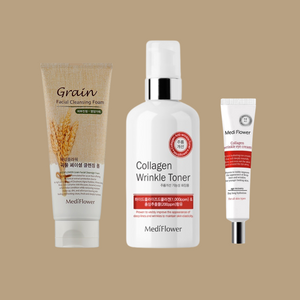 Description
How to Apply
Cleanser - Wet Face and dispense a small amount onto hands. Lather and apply foam to the face, gently massaging the entire area. Wash and rinse thoroughly with warm water

Toner - Apply to clean, damp skin with your hands. Pat gently over face & neck. Use morning and evening after cleansing. 

Eye Cream - Take a moderate amount and apply it gently to the skin, then massage it like a circle and pat lightly for better absorption.