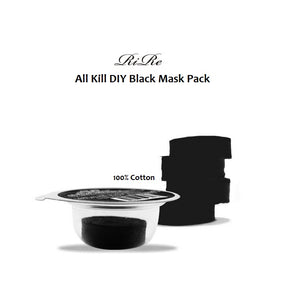 Description
How to Apply
More
Description
A compressed face sheet mask that spreads when soaked in toner, essence or serum. 100% cotton sheet. 
How to Apply
Put the compressed mask sheet into the bowl.
Add your favourite toner, serum or essence.
Full soak of the mask paper.
Apply the mask to the skin for 10-20 minutes.
Remove the mask and pat down the remaining essence until fully absorbed.
More
We usually receive the most current product versions directly from Korea. While we make every effort to update images and provide accurate and up-to-date information, please be aware that manufacturers may occasionally change ingredients without prior notice. If you are seeking a specific product version, we kindly request that you reach out to us for confirmation. Please note that we are not responsible if ingredients on the box differ from the description in the ingredients section.